Welcome to the Family
By purchasing an Oaklyn Guitar, you have joined a tribe of passionate musicians, artists, creators, and fans who place the highest value on quality craftsmanship and individual expression. We hope that you are as proud to own and play this guitar as we are to build it.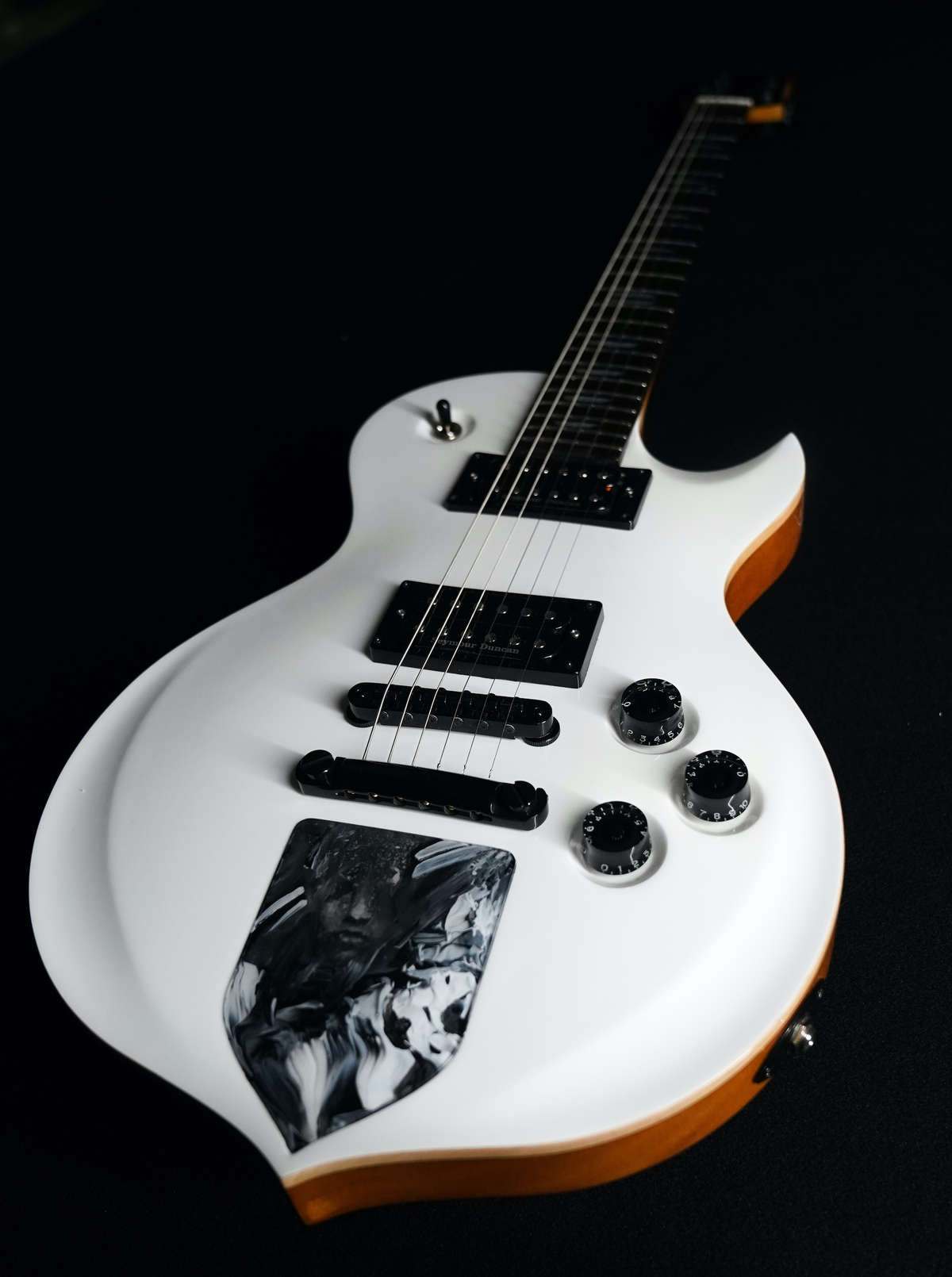 Our instruments are meticulously designed and assembled by hand, reflecting an unyielding reverence for the craft. We use materials of the finest quality to ensure a superior instrument and rewarding playing experience.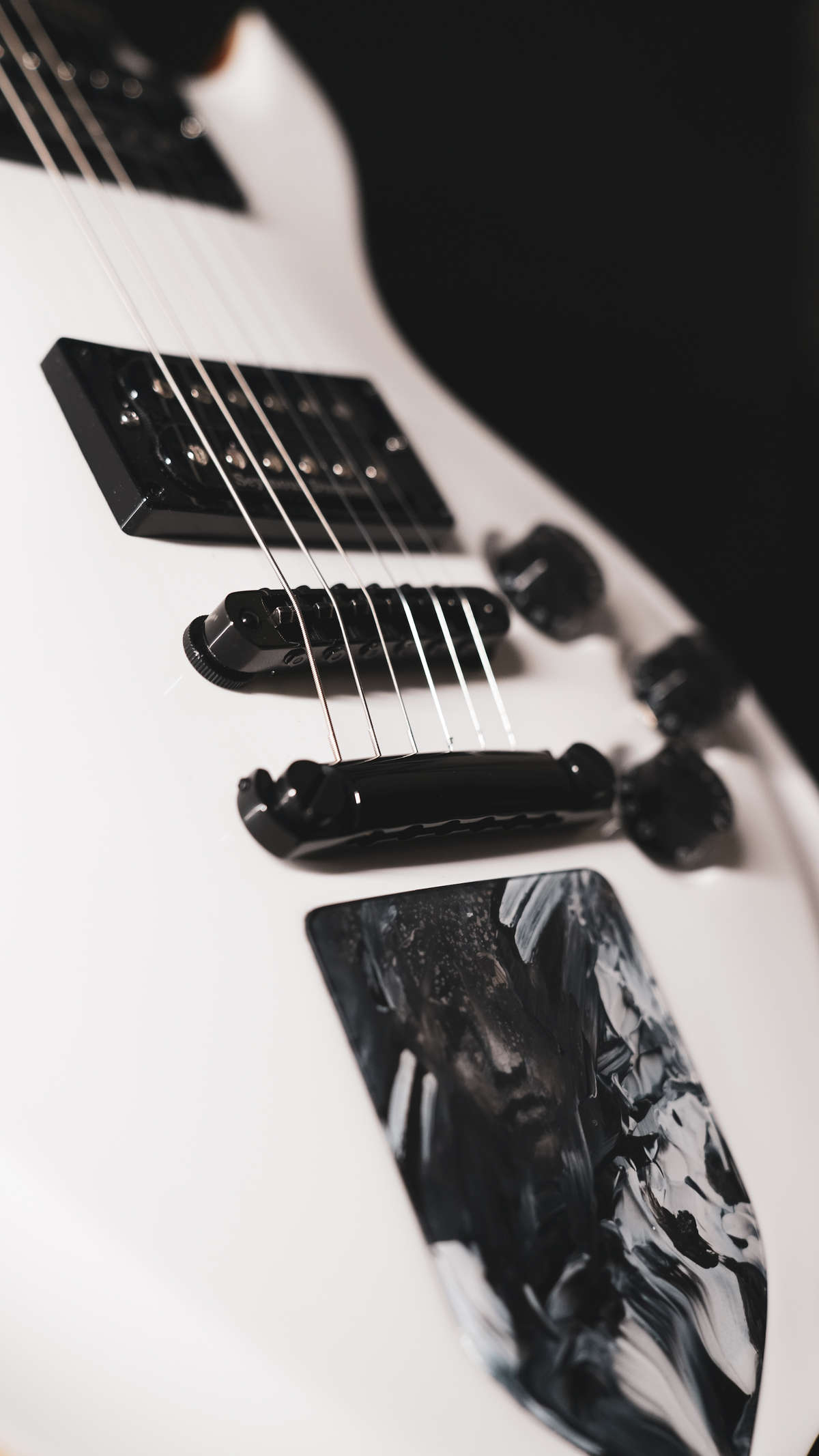 Just as no two guitarists are the same, no two Oaklyn guitars are the same. Your guitar is one of a kind. The original artwork embedded within your instrument is an expression of individuality as unique as the grain it is painted on. Simply, this is our ode to those that play, feel and hear with passion. It is our sincere hope that this serves, in some small way, as a conduit and perhaps even an inspiration for you and those around you.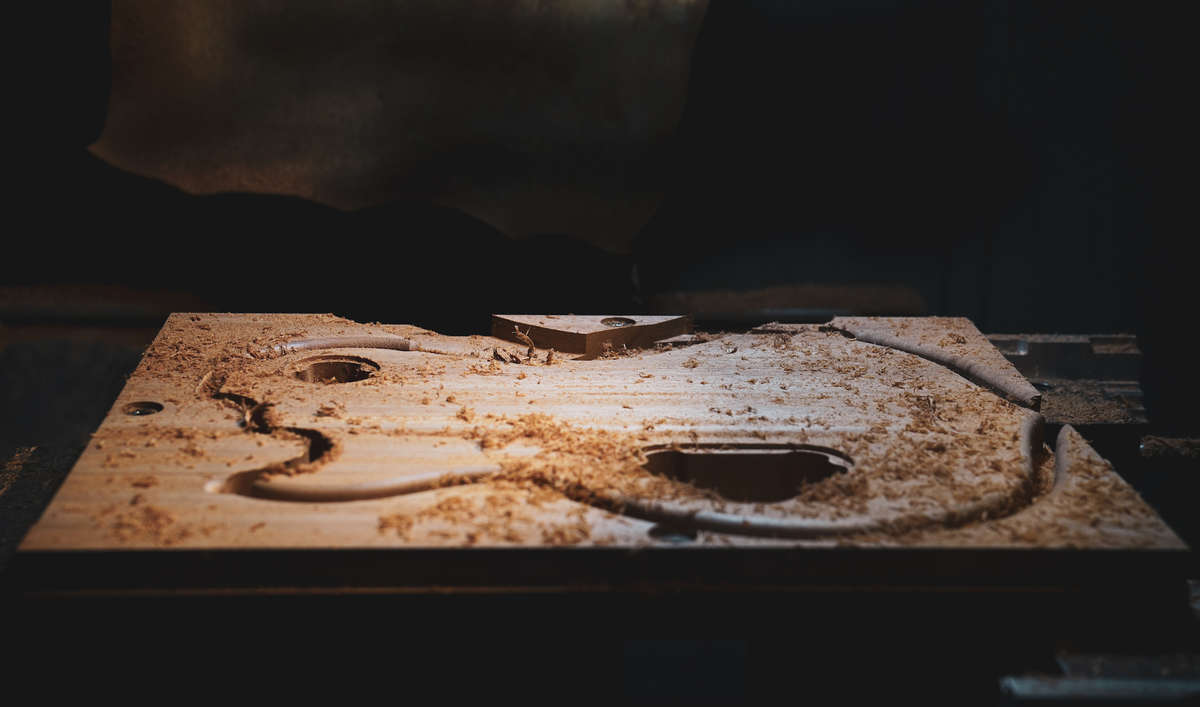 As a new Oaklyn owner, we encourage you to share your experiences with your guitar with friends, family, and social media...we are excited to follow along. Below, you can find more tips and tricks on how to get the most out of your guitar, along with a guide for maintaining its longevity.
Thank you for being part of the family. We hope that this is the beginning of a great relationship.
Guitar Specs
Body: African Mahogany


Cap: Maple Carve Top


Neck: 22 fret, 22.5 scale with 12 inch radius. Rock Maple base (Amber Finish) with Rosewood Fingerboard


Frets: Jescar Nickel Jumbo FW57110


Nut: 1.735'' Tusq XL


Inlay: Cloud Resin


Paint: Nitrocellulose Lacquer


Tuning Pegs: Hipshot Grip-lock 15:1 (Black)


Pickups: Seymour Duncan (Black)


Bridge & Tailpiece: Tonepros Tune-o-matic T3BP Bridge (Black) & T1Z Tailpiece (Black)


Guitar Maintenance
Important to Note
Your guitar has been crafted and assembled with the utmost care and attention. It has been personally set-up to our factory specifications in order to provide maximum playability.

Please keep in mind that, because your instrument is made of wood, it may have experienced slight changes during the shipping process due to:


-Temperature change
-Humidity change
-Elevation change
-Time between assembly and delivery
-Method of shipment
-Other climate conditions during transit
Changing Strings
Changing your strings is a great way to keep your guitar fresh and lively. We recommend refreshing them periodically to enhance playability and performance. Your guitar comes with Ernie Ball 2221 Regular Slinky Nickel Wound Strings (.010 - .046)
Truss Rod
Tucked within the neck of your guitar, the Truss Rod counter-balances the tension caused by tightened strings and stabilizes the contour of the neck. To adjust, simply remove the Truss Rod Cover with a Phillips screwdriver and use an Allen wrench to either tighten or loosen the rod exposed underneath.
Cleaning
To prevent premature aging and to keep your guitar in top condition, we recommend cleaning the fingerboard, body, and neck regularly. For the fingerboard, use lemon oil on a lint-free cloth, allowing time to soak before wiping off. For the body and neck we recommend Dunlop 65 polish using a 100% cotton cloth.
Guitar Strap
We have added Dunlop Straploks® onto your hand-stitched Oaklyn guitar strap. To attach the strap to your guitar, simply press the locking pin plunger and insert the pin into the strap button on the guitar. To release, press the locking pin plunger and pull the strap off the strap button.
Warranty Information
Your new Oaklyn guitar is warranted to be free from defects in materials and workmanship for the life of the original retail purchaser, subject to the limitations contained in this warranty.
If at any time this Oaklyn guitar malfunctions as a result of faulty materials or workmanship, Oaklyn will repair the defect(s) or replace the instrument, as it deems appropriate in its sole discretion. Oaklyn reserves the right to use materials regularly utilized at the time of repair in the event that original materials are no longer available. If replacement of your instrument is deemed appropriate by our team, Oaklyn will replace the instrument with one of the same or most similar style of a value not in excess of the original purchase price of your instrument.
This warranty covers the cost of both labor and materials on any repair deemed necessary by our Customer Service Representative for the lifetime of the original purchaser. In the unlikely event that your instrument is destroyed, lost or damaged beyond repair, while in the possession of Oaklyn for repair, Oaklyn will replace that instrument with one of the same or most similar style of a value not in excess of the original purchase price of your instrument. Any insurance covering the instrument, including but not limited to collector's value insurance, must be carried by owner at owner's expense.
THIS WARRANTY IS EXTENDED TO THE ORIGINAL RETAIL PURCHASER ONLY AND MAY NOT BE TRANSFERRED OR ASSIGNED TO SUBSEQUENT OWNERS. IN ORDER TO VALIDATE YOUR WARRANTY, AND AS A CONDITION PRECEDENT TO WARRANTY COVERAGE HEREUNDER, YOU MUST REGISTER YOUR WARRANTY CARD WITHIN FIFTEEN (15) DAYS FOLLOWING THE ORIGINAL DATE OF PURCHASE. YOUR PROOF OF PURCHASE OR SALES RECEIPT MUST ACCOMPANY ALL REQUESTS FOR WARRANTY COVERAGE.
This Warranty Is Subject To The Following Limitations


THIS WARRANTY DOES NOT COVER:
Any instrument that has been altered or modified in any way or upon which the serial number has been tampered with or altered.
Any instrument whose warranty card has been altered or upon which false information has been given.
Any instrument that has been damaged due to misuse, negligence, accident, or improper operation.
The subjective issue of tonal characteristics.
Shipping damages of any kind.
Any instrument that has been subjected to extremes of humidity or temperature
Normal wear and tear (i.e., worn frets, worn machine heads, worn plating, string replacement, scratched pickguards, or damages to or discoloration of the instrument finish for any reason).
Any instrument that has been purchased from an unauthorized dealer, or upon which unauthorized repair or service has been performed.
Any factory installed electronics after a period of one (I) year following the original date of purchase.
Cracking, discoloration or damage of any sort to the finish or plating for any reason.
Oaklyn does not warranty the playability of a instrument whose "action" is lower than the standard "action" as defined in the owners manual.
OAKLYN MAKES NO OTHER EXPRESS WARRANTY OF ANY KIND WHATSOEVER. ALL IMPLIED, WARRANTIES, INCLUDING WARRANTIES OF MERCHANTABILITY AND FITNESS FOR A PARTICULAR PURPOSE, EXCEEDING THE SPECIFIC PROVISIONS OF THIS WARRANTY ARE HEREBY DISCLAIMED AND EXCLUDED FROM THIS WARRANTY. SOME STATES AND/OR COUNTRIES DO NOT ALLOW THE EXCLUSION OR LIMITATION OF IMPLIED WARRANTIES SO THAT THE ABOVE MAY NOT APPLY TO YOU.
OAKLYN SHALL NOT BE LIABLE FOR ANY SPECIAL, INDIRECT CONSEQUENTIAL, INCIDENTAL OR OTHER SIMILAR DAMAGES SUFFERED BY THE PURCHASER OR ANY THIRD PARTY, INCLUDING, WITHOUT LIMITATION. DAMAGES FOR LOSS OF PROFITS OR BUSINESS OR DAMAGES RESULTING FROM USE OR PERFORMANCE OF THE INSTRUMENT, WHETHER IN CONTRACT OR IN TORT, EVEN IF OAKLYN OR ITS AUTHORIZED REPRESENTATIVE HAS BEEN ADVISED OF THE POSSIBILITY OF SUCH DAMAGES, AND OAKLYN SHALL NOT BE LIABLE FOR ANY EXPENSES, CLAIMS, OR SUITS ARISING OUT OF OR RELATING TO ANY OF THE FOREGOING.
How To Obtain Warranty Service


The Owner must ship the instrument, freight and insurance pre-paid, to the Oaklyn manufacturing workshop. Contact Oaklyn for information and an authorization to return the Instrument to Oaklyn. No instrument may be returned to Oaklyn without such prior Return Authorization. Only Authorized Oaklyn workshops may perform warranty service and any service performed by unauthorized persons will void this warranty. Oaklyn disclaims liability for defects or damage caused by services performed by unauthorized persons or non-warranty service not performed by Oaklyn.
When contacting Oaklyn, you must include a complete written description of the malfunction of the instrument. If non-warranty work is required or recommended by Oaklyn, a quotation will be issued and must be approved by you before any non-warranty work is commenced. You should consider quotations obtained for non-warranty work immediately and advise the Oaklyn team of your wishes. You are not required to purchase non-warranty work in order to obtain service on materials covered by this warranty. Following its inspection of an instrument upon its arrival, Oaklyn will advise you or your dealer of the approximate date of completion. The repaired instrument or part will be returned to you or your dealer, freight collect insured.
No representative or other person is authorized to assume for Oaklyn any liability except as stated in this warranty. This warranty gives you specific rights which vary from state to state or from country to country.
Questions? Comments? Concerns?
Please reach out to us at
support@oaklynguitars.com
. We want to make your experience with us and enjoyable and rewarding as possible.